Results that speak for themselves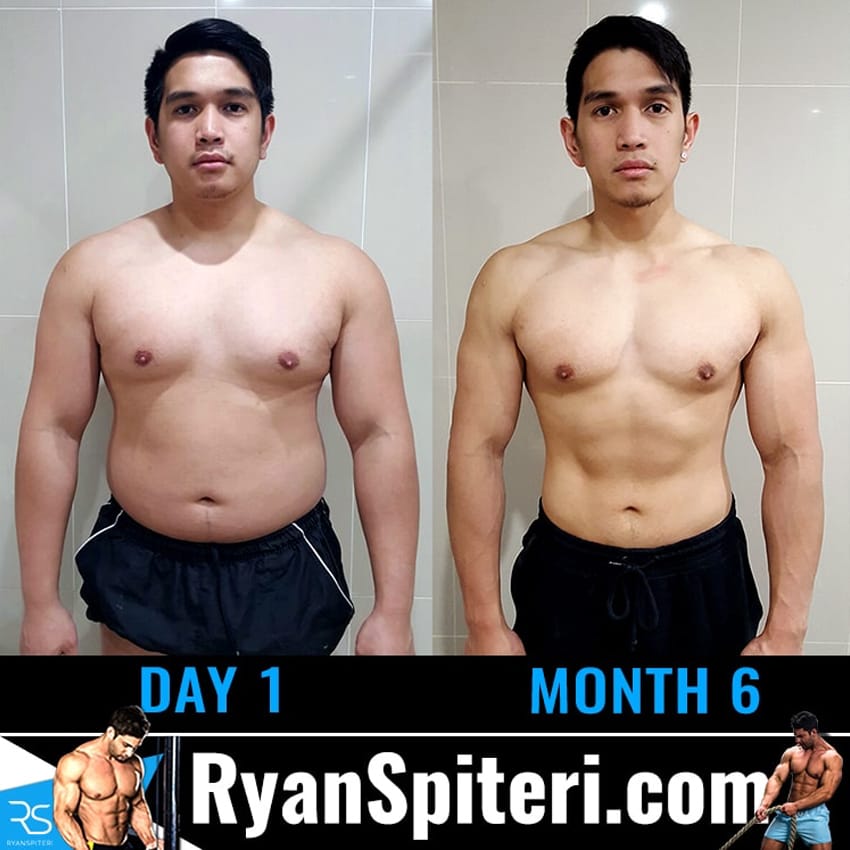 "I get to enjoy the foods I love whilst achieving the body I want"
Plan:
12 Week Fat Loss/Shred
"I've gained so much confidence and feel the best I have felt in a long time"
Plan:
12 Week Fat Loss/Shred
"I spent years training achieving no results; with Ryan I started seeing change within weeks"
Plan:
12 Week Fat Loss/Shred
Purchase the custom program
Best suited to you
Download "Team Rsf" from the
App Store or Play Store
Check your email to get the
App Login Details
Login to the app and fill out your personal
Questionnaire and submit it
You will be notified on the app within
48hrs that your plan is ready
You didn't fail.
Other Programs and Guru's
failed you.
Each And Every Person Is Different.
Take This 30-second Quiz To Discover Which One Of My Custom
Programs Matches You Best
REAL CLIENTS, REAL RESULTS
Ryan Spiteri Here.
I personally spent years trying to figure out the best way to lose fat fast without giving up my favorite foods, and spent countless hours to improve my knowledge and become a Transformation Specialist.
If you're anything like me, as much as you want an awesome body with a visible 6-pack, and great muscle definition, you also want to live your life.
You want a transformation program that's enjoyable, one that is easy to follow. One that doesn't feel like a "diet" but rather just feels like a change in food choices that you can enjoy while also losing fat and building muscle.
You also want a training plan that helps you achieve your goals, gets you stronger and helps you build muscle even in your most stubborn areas.
Well thankfully, that's exactly what I want to offer you.

Before, I show you how you can achieve the dream body you've always wanted, I want to demonstrate what's possible if you follow a well put together plan.
I Coach People How To Eat…
And Develop A Boss Mindset.
Ryan Spiteri,
Transformation Specialist | WBFF Pro
FREE FAT LOSS CHEAT SHEET |
GET REAL RESULTS
You'll receive 10 fat loss strategies to boost your metabolism and burn fat.
And you can activate these tips NOW
We use email and targeted online advertising to send you product and services updates, promotional offers and other marketing communications based on the information we collect about you, such as your email address, general location, and purchase and website browsing history.
We process your personal data as stated in our Privacy Policy.
You may withdraw your consent or manage your preferences at any time by clicking the unsubscribe link at the bottom of any of our marketing emails, or by emailing us at this page.
Are you ready to transform your life?
Each And Every Person Is Different Take
This 30-second Quiz To Discover Which One Of
My Custom Programs Matches You Best